I saw this lineup and could not contain my excitement! And that last surprise? MIND BLOWN! Marvel just gave me everything I didn't even know I needed. I'm going to start with the movies because we need to know what's going to happen after Spider-Man; Far From Home.
Black Widow
So after the tragic death of Black Widow in Endgame, Marvel has decided that we need closure with Nat and so we get a backstory. Maybe we will finally get to know what happened in Budapest…but we have to wait until May 1, 2020. Yes, May. I don't know why they do these things to us. The cast includes David Harbour (Hopper from Stranger Things *sniff*), Florence Pugh (she played the lead in Fighting with My Family. Remember, that wresting movie from last year with the Rock?), Rachel Weisz (from the Mummy series before the Tom Cruise'd it) and O-T Fagbenle (Handmaid's Tale and in Lifetime's Double Wedding with Tia and Tamera Mowry). Now what we really need to know, as I've already stated, is what happened in Budapest. This is a prequel for Black Widow so I wonder how this will tie into the Hawkeye series or if it will at all. We'll talk about that series later. Directed by Cate Shortland, I expect the women to maybe also be assassins or maybe Weisz could be either her mother or mother figure. Maybe Pugh could be a rival assassin. The villain is said to be The Taskmaster. In the comics, ole boy has what is called "photographic reflexes". According to those who saw snippets of footage at Comic-Con, we see Natasha facing off with her new foe and it should be noted that The Taskmaster's identity, according to what I've read, has always been a mystery. It seems that in this film he could be a man behind a mask versus a superhuman person. Marvel is great with grounding their villains (besides Dormammu. He was a stretch because…time and space and stuff) so I assume this villain could be someone we will we introduced to in the movie that we don't know has a secret agenda. They haven't revealed who will play The Taskmaster, and since his identity has been a mystery for years, I wouldn't put it past Marvel to just keep it that way. I'm interested to see what role Harbour plays in this film. A father figure? A mentor? A former friend? Could he be The Taskmaster and Marvel is playing with us? I don't know but I will definitely find out because Natasha deserves!
The Eternals
I want to start off by saying I am a proud fan of Brian Tyree Henry. I was telling my mom last night that I think he's going to be the next Samuel L. Jackson and this is what I mean. You know how you watch a movie trailer and all of a sudden Sam Jackson just pops up. Yup, starting to be Henry because I watch a trailer and I'm like, "You in this too?". Ok, now that that's out of the way, back to the action. With a release date of November 1, 2020, I assume The Eternals will be in the same vein as Dr. Strange. Dr. Strange is the only Marvel film that is more on the abstract side with astroplanes and magic and sorcerers. I'm going to be honest and say I don't know much about the Eternals besides the fact that they are cosmic beings and Kevin Feige is excited about them. That's all I got and I am intrigued to see Angelina Jolie is a Marvel film. Salma Hayek, Richard Madden Kumail Nanjiani, Lia McHugh, Don Lee, and Lauren Ridloff, who is Marvel's first deaf hero, will also star in this film. Chloe Zhao is set to direct. I need to brush up on who The Eternals are and how they will play overall in the MCU.
Shang-Chi and the Legend of the Ten Rings
Remember The Mandarin from Iron Man? The people who kidnapped my man Tony Stark? Yeah, so apparently the play a major role in this new Shang-Chi film. I expect a lot of fighting, sword play and deception. I also don't know a lot about Shang-Chi HOWEVER, my girl Awkwafina is in this movie! We can also see her a little earlier in Jumanji: The Next Level. That role should be our introduction to her being in a more serious role than in Crazy Rich Asians. Simu Liu will play Shang-Chi and will be directed by Destin Daniel Cretton. We won't see this one until February 12, 2021.
Dr. Strange in the Multiverse of Madness
So listen, people, if you don't know already, I LOVE HORROR MOVIES and the fact that the Marvel gods have given me a Marvel horror film makes my heart warm. And if we think about it, Dr. Strange is the perfect person to be in a horror film out of every character in the MCU. However, what is Wanda doing with him? How does she fit in? How does she even find Strange? These are all questions that need answers. Mysterio lied and said he came from a different dimension but was that lie rooted in some truth? Did he know the secrets of the Ancient One? Director Scott Derrickson said he wants to explore a "gothic, horror" tone with this film. Will he and Wanda fall into quantum realm? Could that be the madness? Or maybe the stones still disrupted something that only Strange and Wanda can fix? It will have been five years since the release of the first Dr. Strange film so I wonder how things will have changed? Will it be five years in Marvel time or five years in addition to the five with the blip? I need to know how these movies will fall as far as time. Dr. Strange in the Multiverse of Madness premieres May 7, 2021. Of course they made me wait for this one!
Thor: Love and Thunder
Alright, alright! Here we go, Mr. President! Thor will be back November 5, 2021 in Thor: Love and Thunder. Now, Natalie Portman is back to reprise her role as Jane Foster from that Thor movie no one saw. I agree with Erik Voss from New Rockstars. He said in a recent podcast that maybe this new Thor movie is a redo for the second Thor that, again, no one watched. So as you can see in the picture above, Taika Waititi is back to direct this epic saga and apparently, Foster is the new Thor. Maybe this could have something to do with the time travel madness that happened in Endgame when Thor and Rocket went back to Asgard to get the Aether and in the process, steal Mjölner. But remember, Valkyrie (played by Tessa Thompson) is technically the Queen of New Asgard…so is she Thor too? How does this work? Also, Valkyrie will be bisexual, like she is in the comics, so she'll be looking for her own queen to be at her side in New Asgard. Now, Thor went with the Guardians at the end of Endgame but I don't think the Guardians will be in this film. So….how much Thor will we see in this movie really? Do we need Thor to be the focus? Will he be in more of a supporting role? Also, where is Loki? Could he show up too?
BLADE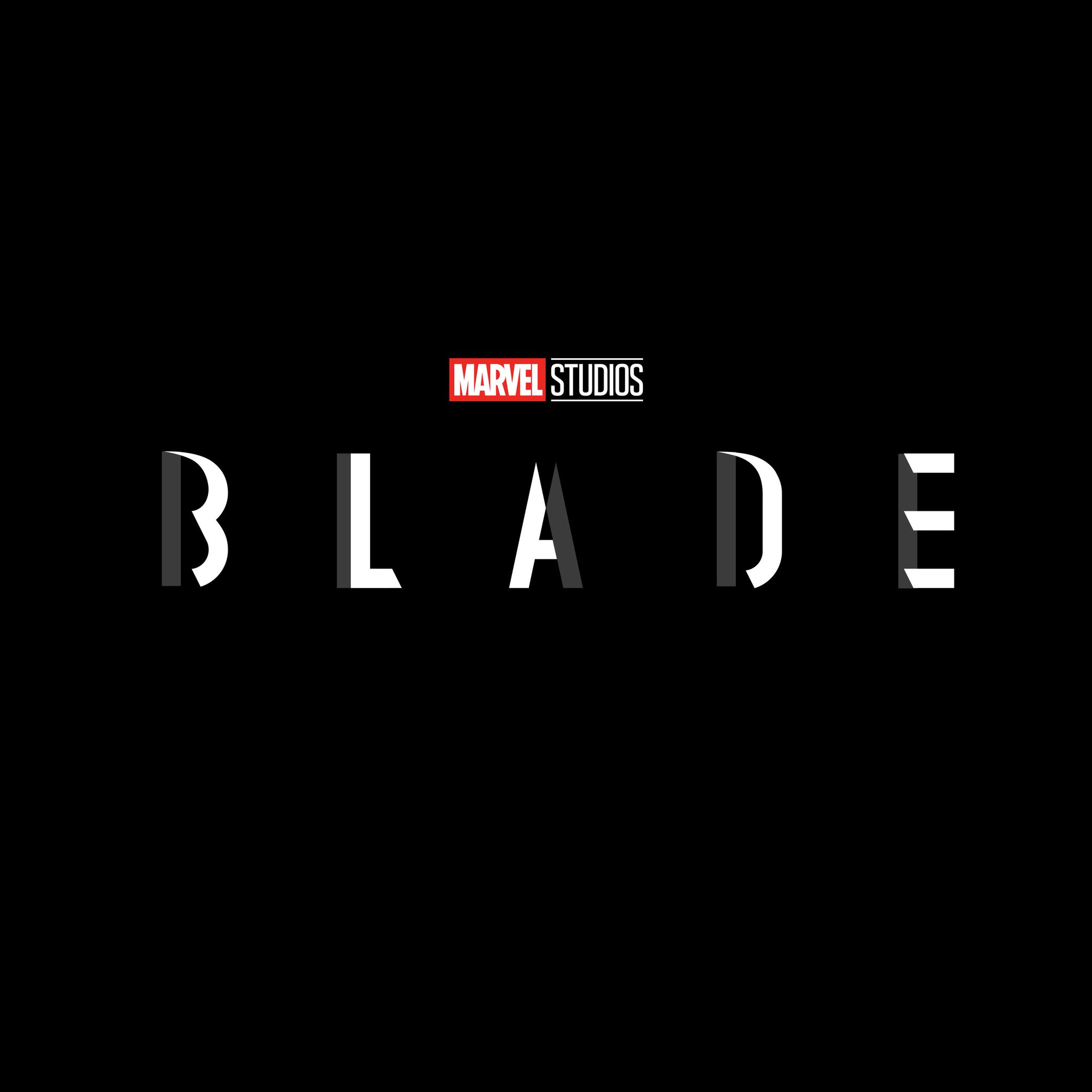 I'm going to be real honest here. I have never watched Blade in its entirety BECAUSE it was always on in the middle of the movie and I have to start movies at the beginning. However, I WAS ECSTATIC to see that they cast Mahershala Ali as Blade. Now, here's what I need and what we all want. Wesley Snipes SOMEWHERE in this film, and if I know Ali like I think I do, I feel like that could be part of the deal. He's a respectable man and Snipes is a legend (fight me!). I propose that Snipes be a villain and play opposite his former role. There is no release date (thanks for that Marvel) and no other details about whether this will be a movie or a series. I feel like Blade could go either way but I'm thinking movie. I am also no longer mad that his character died in Luke Cage. It was a means to an end and I didn't see the blessing until now. Thank y'all!
I will be making a separate post about the Marvel series coming to Disney+ as well as what else we can see on Disney+ (that I will probably be watching at a friend's house).